March 12, 2012    Development Center of AthTek Software
————-
AthTek NetWalk v2.2.48 has been released on March 12 with both the Enterprise Edition and Free Home Edition. In the new version of AthTek NetWalk, some new features has been included.
Getting Started With The Free Trial Of AthTek NetWalk
What's new?
1. Add area chart. In the previous version of AthTek NetWalk, you can view the network statistics with curve chart, bar chart or pie chart. Now you can view the network statistics with area chart too. Area chart will provide a straight way to estimate the bandwidth used. Also this new area chart type will greatly help when you need to submit a network statistics report to the CTO or CIO of your company.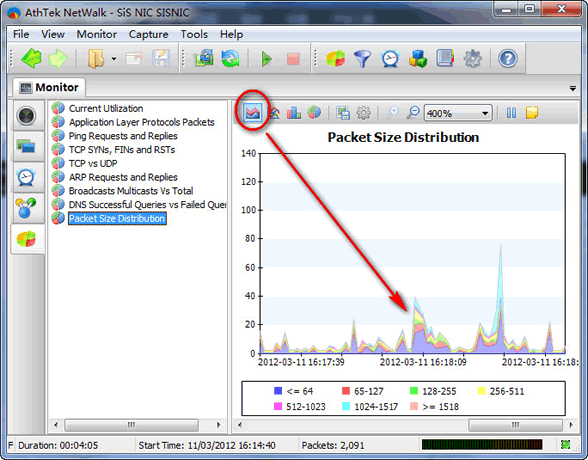 2. Support to create statistics from subnets/clients. In the new version, AthTek NetWalk will support to monitor subnets or specified clients. You can find a new item in Tools -> Options… named Site. Enter the IP Address and Mark to this new item, then you will be able to view the real-time network monitoring statistics from the subnets or clients. You can also add new triggers in the Event Manager to capture the performance of subnets and clients.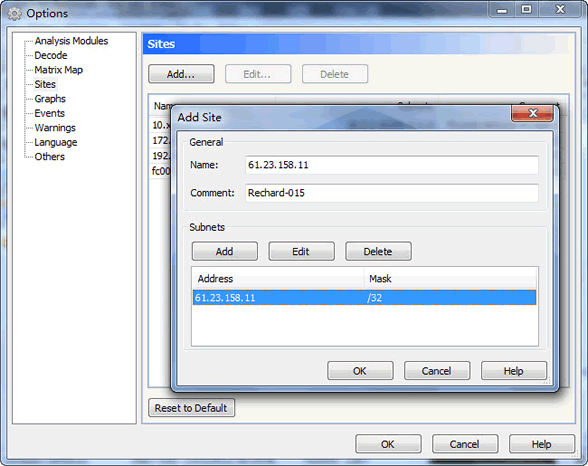 AthTek NetWalk has been awarded as one of the best 150 Windows Applications for year 2011 in addictivetips.com. It is expert in packet sniffing and network monitoring. We highly recommend network administrators to take a look at this packet sniffing tool. Also you can view the compare results with other famous packet sniffing tools.