Reinstall DirectX EZ - Effortlessly Solve DX Problem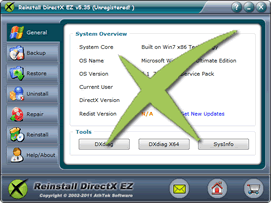 Windows systems are equipped with countless DirectX files to guarantee functioning of graphics, sound, animation and network etc on multimedia applications. Any tiny DX problem can impact and even paralyze the normal game running. To fix DX problem like file missing or improper version, DirectX reinstallation is demanded. Other than the old way of system reset to clear away DX problem, which costs a lot of time and efforts in following up application reinstallation, Reinstall DirectX EZ offers a simple and practicable method to solve DX problem without changing other system data.
There will be no DX problem lying in DirectX after the system rollback and version update. The system disk recovers DirectX to its initial state free of DX problem easily. DirectX management will be a piece of cake to you with this tool!
Complete guide to remove DX problem
Step one: diagnose DX errors

To start the DirectX fix, we must make sure the game problems are caused by DX errors. DXdiag/DXdiag X64 is built on general interface of Reinstall DirectX EZ to help you find out errors easily. You can't miss the errors with this tool.

Step two: clear away DX problem

Now let's move on to the crucial part-system recovery! It's worth noting that this feature is only available to registered users. So it's recommended that you activate the tool to enjoy this function. You simply need to put the disk in CD-ROM and turn off your network to extract the DXsetup.exe file. Follow the directions and your DirectX will be rolled back in a short time.

Step three: Reinstall DX

Congratulations! You have just obtained a default DirectX without DX problem! But as we all know, this version won't be enough to adapt many large-sized games. You can perfectly complete updating DirectX to 11 with the embedded data on windows 2008 and vista systems. For the rest systems, it's with ease to find suitable updates on general interface as well and update to latest version.


Step four: DX backup

Do you hope for a magic spell to keep your DirectX without DX problem always? Now your dream can come true if you are willing to make a backup file of the current DirectX. With some extra space on system directory and a minute or two to back up, the next DirectX fix will be accomplished with a cup of tea's time.


Step five: Retrieve backup file

Another DX problem has just invaded your computer. Don't worry. You have a secret weapon, don't you remember? With the backup file of a clean and updated DirectX you made earlier, you can rewind to the restore point extremely quickly without other tweaks.

If you still feel hard to solve DX problem, please view how to use.

Users' Review
Happened to a fatal directx error when playing game on my vista x64 system. Searched for the solutions to directx errors, but found nothing useful to me. Finally I found your reinstall directx ez, and I got all the directx problem solved! What I like it best, your program does not require to reinstall the operating system while the process of reparing directx ---------------- gamer from Great Britain
Tags
install DirectX, DirectX error, uninstall DirectX, DirectX diag, DirectX problem, fix DirectX, repair DirectX, control DirectX, DirectX rollback, revert DirectX, restore DirectX, install DirectX 9.0c, uninstall DX, guarantee game running, fatal DirectX error, install DirectX 11, install DX, DXdiag, DX error, fatal DX error, install DX 11, DX problem, fix DX, repair DX, control DX, DX rollback, revert DX, restore DX, reinstall DX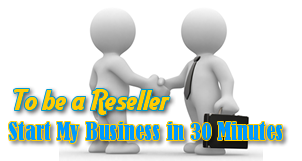 Related Applications
System backup and restore
AthTek Data Recovery supports to fast backup and restore your operating system, as well as important data.
AthTek RegistryCleaner
AthTek RegistryCleaner supports both x86 and x64 systems. It is the best registry clieanup tool for Windows users, and it can help users to solve DX problem.