Reinstall DirectX EZ - Easily Install DirectX 11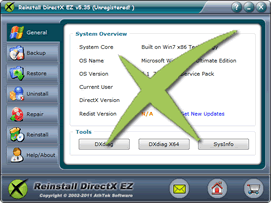 DirectX is a vital system part which guarantees normal functions of multimedia applications in sound, graphics, animation and other dimensions. To windows 2008, win 7 and vista users, some big memory-consuming games require you to install DirectX 11 for smooth performance. Reinstall DirectX EZ supplies you with a series of features to install DirectX 11 from initial version to the latest one. Only the system disk and updates obtained from Microsoft websites are needed to install DirectX 11 with this tool.
Vista and windows 2008 players have to finish update to install DirectX 11 while win7 clients have DX 11 initially installed in system. Whether you decide to install DirectX 11 only or 11.x version, the system rollback step is a must to complete. Activate this tool for all features now!
Solutions to install DirectX 11
Why should I install DirectX 11?

To windows 2008, win 7 and vista users, DX 11 is the dominant and most advanced version which matches gamers' needs. In some cases, when some important dll files are missing, we need to install DirectX 11 so as the games can run well again. First of all, let's make a quick analysis and download available updates for your DX.

Start to install DirectX 11

It's already confirmed that your DX has some errors or need an update. Let's get down fixing it from system rollback. It's worth noting that only registered players have access to this legendary feature which enables you to recover DX to initial system state without the whole system reinstallation. Just make sure your network is disabled when you extract DXsetup.exe from the disk to prevent unnecessary glitches.

Continue to install DirectX 11

To win7 and windows 2008 R2 users, the DirectX 11 is bounded in the system so a disk rollback will do the trick to install DirectX 11 directly. As for windows 2008 and vista player, the tool has an easy way to update as well! Just go to reinstall tab and press next, the DX 10 to DX 11 update is built in Reinstall DirectX EZ to achieve fast upgrading.


Backup DirectX 11 for future fix

In less than a moment, you've succeeded to install DirectX 11 to your computer. However, it's recommended that you make a backup file of the current DirectX so that you can even quickly recover later with a simple click!


Install DirectX 11 by restoring

Remember what we suggested you to do after last DX fix? Yes, backup. If were wise enough to follow up this advice, you can install DirectX 11 with a simple click now. Just locate the backup cab file you want to recover and press restore button. Your DX will be replaced with exactly the previous functioning data in a brief moment!

If you still feel hard to install DirectX 11, please view how to use.

Users' Review
Happened to a fatal directx error when playing game on my vista x64 system. Searched for the solutions to directx errors, but found nothing useful to me. Finally I found your reinstall directx ez, and I got all the directx problem solved! What I like it best, your program does not require to reinstall the operating system while the process of reparing directx ---------------- gamer from Great Britain
Tags
install DirectX, DirectX error, uninstall DirectX, DirectX diag, DirectX problem, fix DirectX, repair DirectX, control DirectX, DirectX rollback, revert DirectX, restore DirectX, install DirectX 9.0c, uninstall DX, guarantee game running, fatal DirectX error, install DirectX 11, install DX, DXdiag, DX error, fatal DX error, install DX 11, DX problem, fix DX, repair DX, control DX, DX rollback, revert DX, restore DX, reinstall DX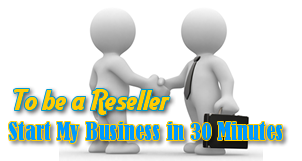 Related Applications
System backup and restore
AthTek Data Recovery supports to fast backup and restore your operating system, as well as important data.
AthTek RegistryCleaner
AthTek RegistryCleaner supports both x86 and x64 systems. It is the best registry clieanup tool for Windows users, and it can help users to install DirectX 11 effectively.