Reinstall DirectX EZ - Effortlessly Get DX Rollback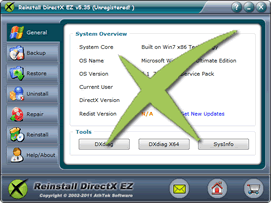 DirectX is a dispensable system part that guarantees your game running. Without a proper DX, some games might not run smoothly or fail to function completely. In some cases, DX rollback is necessary when the games require relatively lower version of DX. System reinstallation is the old-styled way to achieve DX rollback. However, it's ineffective in view of other software resetting efforts. Luckily, there's a legendary solution for an efficient DX rollback with this tool called Reinstall DirectX EZ.
The tool can revert DX to initial state with merely the system disc. DX rollback accomplished with this method proves to be fastest and safest because there's no change to other parts of your computer data. Don't miss the super DX rollback and upgrading tool to enjoy more fun from gaming!
Conditions When You Need DX Rollback
How to get the suitable DirectX?

Having a headache from the constant error messages when you play games? It's very likely that your DX is ailing or improper. To know the cause clearly, go to general interface for a DXdiag. It won't take you long time before you find out the missing files or inappropriate DX version. A DX rollback will be required if the result falls into either of the two.

Achieve DX rollback with system disc

Here's the main task. To get a default DirectX, let the repair feature of the registered tool help you out. Put the system disk into CD-ROM, disable the network for some time and locate the DXsetup.exe for retrieval. Then you can take a break before DX rollback is done.

What's more after DX rollback?

Perhaps your DirectX is reborn faster than you expected. Now you can choose to upgrade to the version which your game asks from you. To enhance to DX 11 on windows 2008 and vista computers, just press next button in reinstall interface and leave the rest to the tool. Other system users may upgrade to desired version by Microsoft updates. They are easy to access to thanks to the directions in general tab.


Any backup way for DX rollback?

You may wonder if there are other ways to revert DirectX next time. Yes, truly there is one. Make a backup file of the current DX, and it enables you a quick revert in the future!


The fastest DX rollback!

Troubled by the recent game errors? Take it easy, my friend. Let's witness the fastest way to roll back DX now! There are just three steps: first, load up Reinstall DirectX EZ. Second, go to reinstall tab. Third, locate the cab file and press restore. Your DirectX will be rolled back to the perfect version in seconds!

If you still feel hard to get DX rollback, please view how to use.

Users' Review
Happened to a fatal directx error when playing game on my vista x64 system. Searched for the solutions to directx errors, but found nothing useful to me. Finally I found your reinstall directx ez, and I got all the directx problem solved! What I like it best, your program does not require to reinstall the operating system while the process of reparing directx ---------------- gamer from Great Britain
Tags
install DirectX, DirectX error, uninstall DirectX, DirectX diag, DirectX problem, fix DirectX, repair DirectX, control DirectX, DirectX rollback, revert DirectX, restore DirectX, install DirectX 9.0c, uninstall DX, guarantee game running, fatal DirectX error, install DirectX 11, install DX, DXdiag, DX error, fatal DX error, install DX 11, DX problem, fix DX, repair DX, control DX, DX rollback, revert DX, restore DX, reinstall DX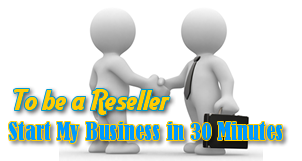 Related Applications
System backup and restore
AthTek Data Recovery supports to fast backup and restore your operating system, as well as important data.
AthTek RegistryCleaner
AthTek RegistryCleaner supports both x86 and x64 systems. It is the best registry clieanup tool for Windows users, and it can help users with DX rollback.