Reinstall DirectX EZ - Easy Way to DXdiag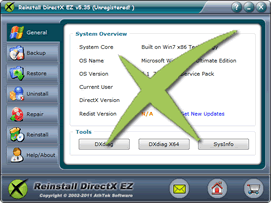 Complex and diversified as DirectX is, it connects windows system with multimedia applications especially large-sized games. It's inevitable that DirectX errors occur and influence game running. DXdiag is the prerequisite to determine errors and check versions. An embedded tool in system as DXdiag is, some windows users find it tricky to load it successfully. Reinstall DirectX EZ is a comprehensive tool to add DXdiag for both 32-bit and 64-bit computers.
DXdiag can easily scan out missing dll file and offer acceleration choices in sound, graphics and other settings. After the DXdiag, you can have a clear idea what to fix including reinstallation, updating etc. Leave the rest of the work to Reinstall DirectX EZ, no DX issue is an issue anymore with it!
Why We Run DXdiag
Simple access to DXdiag

With Reinstall DirectX EZ, even the least experience windows users can easily access to DXdiag by going to its general interface. Here the 32-bit and 64-bit DXdiag toolkits are both listed for easy application. Also the tool automatically analyzes and provides suitable updates from Microsoft websites here. You can get new updates available with ease!

Fixes after DXdiag

The DXdiag just confirmed that you need to repair DirectX. To start DX fix, let's do a system rollback first. Insert the system disk and disable your network before extracting DXsetup.exe file for a successful reset. The whole process won't take you more than five minutes.

Reinstall DX

At this point, you can use DXdiag again and there should be no missing file hidden in the DirectX data anymore. Still, it's better you upgrade DX to relatively higher version to improve game playing. Windows 2008 and vista users will find it easy to upgrade to DX 11 just with this tool. Other system users will be able to download and install suitable updates as well from automatic guidance link in general interface.


DX backup

At this point, your DirectX is completely clean and updated as you can see from DXdiag. Here's one more tip for you if you want to save more time in next DirectX fix. Make a backup file of the current DirectX, you will be able to retrieve it pretty fast in the future.


Retrieve backup file

Your games aren't running normally again since the last DirectX tweak and the DXdiag shows the DirectX is bugging again. Worried about not having enough time for a complete DX repair? No need! You can easily time travel the DX back to that restore point when there was no errors at all. Just locate the backup cab file and press restore button. The magic will be done very fast!

If you still feel hard to DXdiag, please view how to use.

Users' Review
Happened to a fatal directx error when playing game on my vista x64 system. Searched for the solutions to directx errors, but found nothing useful to me. Finally I found your reinstall directx ez, and I got all the directx problem solved! What I like it best, your program does not require to reinstall the operating system while the process of reparing directx ---------------- gamer from Great Britain
Tags
install DirectX, DirectX error, uninstall DirectX, DirectX diag, DirectX problem, fix DirectX, repair DirectX, control DirectX, DirectX rollback, revert DirectX, restore DirectX, install DirectX 9.0c, uninstall DX, guarantee game running, fatal DirectX error, install DirectX 11, install DX, DXdiag, DX error, fatal DX error, install DX 11, DX problem, fix DX, repair DX, control DX, DX rollback, revert DX, restore DX, reinstall DX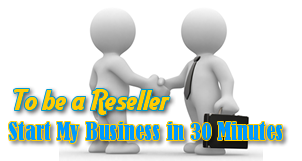 Related Applications
System backup and restore
AthTek Data Recovery supports to fast backup and restore your operating system, as well as important data.
AthTek RegistryCleaner
AthTek RegistryCleaner supports both x86 and x64 systems. It is the best registry clieanup tool for Windows users, and it can help a lot with DXdiag.