Reinstall DirectX EZ - Revert DirectX Effortlessly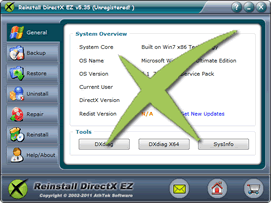 DirectX plays a vital role in uniting hardware like video card, sound card etc with multimedia applications. It's sometimes required to revert DirectX in case of DX file deficits or incompatibility with games. It's safe and secure to revert DirectX by system reinstallation, but much time and efforts will be wasted in loading other applications. Reinstall DirectX EZ provides a perfect solution to revert DirectX without complete system setup for registered users!
All DX issues including missing dll files, outdated or too high versions can be solved by various ways to revert DirectX. Either you choose to revert DirectX from system disc or by restoring backup file, the problems will be gone easily with Reinstall DirectX EZ. Get an activated version to enjoy all features now!
Tips to revert DirectX
Puzzled with steps to revert DirectX? No worries. Here're some simple tips to remember and you can be a master in DirectX management easily after this guide.

Tip one: diagnose first!

Like you have to test before knowing where your illness lies, your DX needs a complete diagnosis before taking remedies. DXdiag helps you understand the ails or diseases lying on your DirectX.

Tip two: revert DirectX to initial version

The result of DXdiag is out. Your DX has errors that must be fixed. We recommend you to make a safe and quick rollback to the initial state embedded in your system. It's easy to achieve with an activated version of the tool. Cut off your network, load your system disk and locate DXsetup.exe file. Your DX will be recovered in a cup of drink's time.

Tip three: update to suitable versions

If you are content to revert DirectX to the data that you've just retrieved, cool. However, in many cases, to revert DirectX isn't enough. Many newly released games require DX 10 and above for better performance. If your systems are windows 2008 and vista, congratulations, you can easily update to 11.x with in-built data of this tool. On the other hand, you need to obtain updates from Microsoft website if your computer runs other systems.


Tip four: back up DirectX

At this point, your DirectX was reborn with clean and updated files. We'd like to give you an alternative to revert DirectX next time. The backup feature is designed to bring the whole DX database back at the next DX crisis.


Tip five: revert DirectX with backup file

Attention, attention! The DX crisis has just broken out! You don't have to panic at all with backup file stored on your computer with Reinstall DirectX EZ. The tool can help you quickly recover DirectX to certain restore point with ease.

If you still feel hard to revert DirectX, please view how to use.

Users' Review
Happened to a fatal directx error when playing game on my vista x64 system. Searched for the solutions to directx errors, but found nothing useful to me. Finally I found your reinstall directx ez, and I got all the directx problem solved! What I like it best, your program does not require to reinstall the operating system while the process of reparing directx ---------------- gamer from Great Britain
Tags
install DirectX, DirectX error, uninstall DirectX, DirectX diag, DirectX problem, fix DirectX, repair DirectX, control DirectX, DirectX rollback, revert DirectX, restore DirectX, install DirectX 9.0c, uninstall DX, guarantee game running, fatal DirectX error, install DirectX 11, install DX, DXdiag, DX error, fatal DX error, install DX 11, DX problem, fix DX, repair DX, control DX, DX rollback, revert DX, restore DX, reinstall DX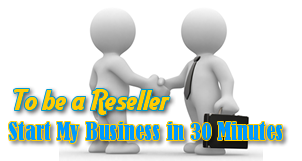 Related Applications
System backup and restore
AthTek Data Recovery supports to fast backup and restore your operating system, as well as important data.
AthTek RegistryCleaner
AthTek RegistryCleaner supports both x86 and x64 systems. It is the best registry clieanup tool for Windows users, and it can help users to revert DirectX easily.