Reinstall DirectX EZ - Help to Repair DX Errors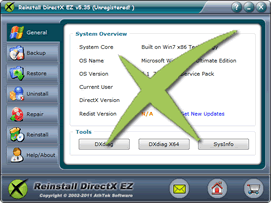 Game fans love to enjoy perfect image, sound and other interactive fields from playing. However, DirectX faults are always black goats among the game guaranteeing family. To repair DX errors so as to wipe them out, reinstalling system is the traditional and trustworthy way. As no one is willing to spare countless hours in application reinstallation if there's a shortcut to repair DX errors, you can't miss this magical tool to repair DX errors fast and securely. A series of features are integrated in it to meet various needs to repair DX errors!
Forget the idea to reset whole system from scratch, let Reinstall DirectX EZ do the job to wind back and repair DX errors merely with a system disc. After the DX rollback, further updating is super easy with both in-built and Microsoft official update directions. Activate it for all features to repair DX errors now!
A game to repair DX errors
DirectX severely impacted your gaming fun and crazing you crazy? Calm down, my friend. Join me in a game to repair DX errors and you will have unexpected rewards after finishing quests.

Quest 1: search for bugged DX

There are some mysterious files erring on your computer. Do you want to see them keep endangering your system? Of course not! Use the DXdiag meter to track down the bugged dll files. You will finish the task with ease.

Quest 2: reborn your DX

What a shame! Your DirectX is corrupted to a point which can't be cured. Don't frown so soon. Here's a method to repair DX errors. Use the DXsetup.exe tool to reborn your DX to its birth state. Make sure that no network is around and you have the system disk in your CD-ROM to finish renascence.

Quest 3: level up your DX

Great! Your DX has been rescued by you. But it's too young to help you on the difficult following path. Now you are required to bring it to higher version so as to be strong enough to repair DX errors. There are two ways to bring it up, from using the in-built v10-v11 data or external updates from Microsoft. You'll need to enhance DX to later version to finish the quest.


Quest 4: preserve your DX

Congratulations! Your DX is now completely clean and trouble-free. The master wants you to preserve a backup clone of this current DirectX in case you need to repair DX in the future. Make sure you have enough space to hold the clone.


Quest 5: use clone to repair DX

Here's the last test for you. What would you do to recover DX in three minutes without system disk aid? Yes, the clone. Go back to your bank to synchronize the bugged DX with the sound clone one. And you will get a healthy and functioning DirectX pretty fast. Nice job! You've finished this game to repair DX errors. And here're your rewards-no more game errors! Keep all the skills you learned from this game in mind, you can delight from the perfect gaming experience!

If you still feel hard to repair DX errors completely, please view how to use.

Users' Review
Happened to a fatal directx error when playing game on my vista x64 system. Searched for the solutions to directx errors, but found nothing useful to me. Finally I found your reinstall directx ez, and I got all the directx problem solved! What I like it best, your program does not require to reinstall the operating system while the process of reparing directx ---------------- gamer from Great Britain
Tags
install DirectX, DirectX error, uninstall DirectX, DirectX diag, DirectX problem, fix DirectX, repair DirectX, control DirectX, DirectX rollback, revert DirectX, restore DirectX, install DirectX 9.0c, uninstall DX, guarantee game running, fatal DirectX error, install DirectX 11, install DX, DXdiag, DX error, fatal DX error, install DX 11, DX problem, fix DX, repair DX, control DX, DX rollback, revert DX, restore DX, reinstall DX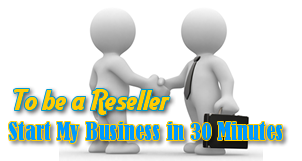 Related Applications
System backup and restore
AthTek Data Recovery supports to fast backup and restore your operating system, as well as important data.
AthTek RegistryCleaner
AthTek RegistryCleaner supports both x86 and x64 systems. It is the best registry clieanup tool for Windows users, and it can help users to repair DX errors easily.