Reinstall DirectX EZ - Most Helpful Way to Guarantee Game Running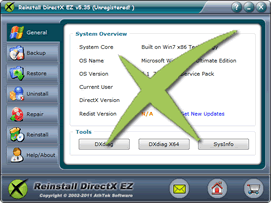 DirectX acts as an important bridge to run multimedia applications on windows systems. To enjoy perfect graphics, animation, sound etc and guarantee game running, it's demanded that we have a clean and updated DX. Any missing dll file or improper DX version is a pain to game lovers. You must fix DX errors and get suitable versions to guarantee game running well. To repair DX and guarantee game running, the traditional way is to reinstall the whole system. However, it is very time consuming considering the efforts you have to put in other essential applications.
Reinstall DirectX EZ offers alternatives to revert DX without system reinstallation. To guarantee game running, you no longer have to reset system and software. Reinstall DirectX EZ is a great aid to guarantee game running fast and securely!
Steps to Guarantee Game Running
Detect DX problems

Your computer is troubled with error messages when you try to load games. To guarantee game running, we need to make sure that those errors are caused by DirectX issues. Go to general tab where DXdiag and DXdiag X64 are available to 32-bit and 64-bit computers. You can easily get the diagnosis results in a moment. Also the tool automatically analyzes your DirectX version and gives one-click link to appropriate Microsoft updates.

Rollback DX

The errors turn out to be DirectX file loss or incompatibility. The most reliable way is to roll back DirectX to initial version as a start so as to guarantee game running. Luckily, no system reinstallation will be needed with this activated tool. You just got to disable the network, insert the system disk to CD-ROM and locate the DXsetup.exe file. Then your DirectX will be rewritten with the original one.

Update DX

In many cases, these game errors are caused by improper DirectX version as well. So a rollback won't be enough to guarantee game running especially when your games are new and of high requirements. To windows 2008 and vista users, the tool offers 10.0 to 11 update directly with a simple click. Other system users can upgrade to latest version by getting Microsoft updates given on general interface.


DX Backup

You've succeeded to fix DirectX and guarantee game running. However, it's more than necessary that you spare some extra time to back up the current DirectX. This process will make your next DirectX repair super easy and fast!


DX Restore

Some DirectX issues are frustrating you again since the last fix. Now you can easily repair them all and guarantee game running easily just by restoring the backup file. Load Reinstall DirectX EZ and hit the restore tab, select the backup file you want to recover and the DirectX will be retrieved in no time!

If you still feel hard to guarantee game running, please view how to use.

Users' Review
Happened to a fatal directx error when playing game on my vista x64 system. Searched for the solutions to directx errors, but found nothing useful to me. Finally I found your reinstall directx ez, and I got all the directx problem solved! What I like it best, your program does not require to reinstall the operating system while the process of reparing directx ---------------- gamer from Great Britain
Tags
install DirectX, DirectX error, uninstall DirectX, DirectX diag, DirectX problem, fix DirectX, repair DirectX, control DirectX, DirectX rollback, revert DirectX, restore DirectX, install DirectX 9.0c, uninstall DX, guarantee game running, fatal DirectX error, install DirectX 11, install DX, DXdiag, DX error, fatal DX error, install DX 11, DX problem, fix DX, repair DX, control DX, DX rollback, revert DX, restore DX, reinstall DX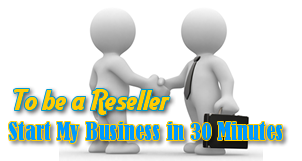 Related Applications
System backup and restore
AthTek Data Recovery supports to fast backup and restore your operating system, as well as important data.
AthTek RegistryCleaner
AthTek RegistryCleaner supports both x86 and x64 systems. It is the best registry clieanup tool for Windows users, and it can help users guarantee game running.